Promoting Deal and Walmer in 1938
As part of a drive to attract visitors to Deal and Walmer back in 1938, the then Deal Corporation published a 64-page guidebook "The Book of Deal and Walmer".
One surviving copy ended up in a charity shop in Wellington, New Zealand and was spotted and snapped up by a former UK resident Debbe Kohler. Debbe contacted DealWeb to see if we'd be interested in receiving the publication. We certainly were and we are pleased to be able to share some of the fascinating content here and on several linked pages.
The Guide Book's Introduction
The authors of the Deal and Walmer 1938 guidebook certainly didn't hold back when it came to flowery prose to describe the area's attractions. Much is made of the "two unspoilt gems of the South East coast" not needing to rely on "modern artificial entertainments" like amusement arcades and casinos. Their natural beauty and characteristics are described as offering everything that's needed for an "invigorating
holiday resort" with a "friendly atmosphere".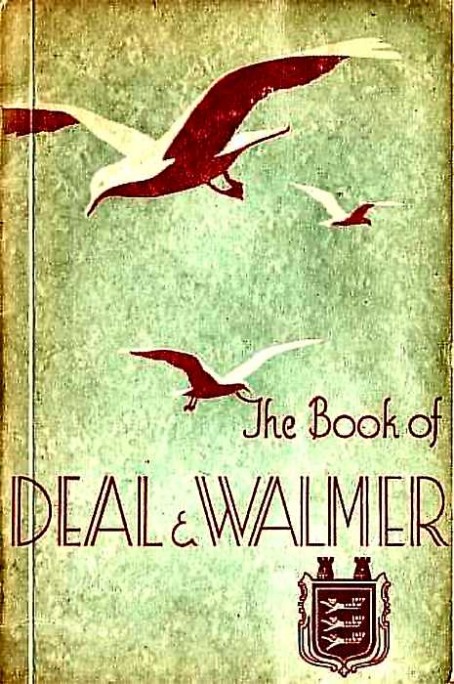 Three pages in the Guide offer a fascinating glimpse into the range of local services just before World War II - from banks to churches and even the cost of local gas and electricity supplies! To read the full text....
dealguide1938-gen-info.pdf
click
here
Street plan for Deal and Walmer in 1938
Deal Corporation's 1938 guidebook "The Book of Deal and Walmer" included a street plan to the area. To see a copy....
click here
.
It Pays To Advertise
To help cover production costs for their Guide, Deal Corporation sold 34 pages to advertisers. We've selected some of the more interesting ones and you can see them by clicking on these links:
Remember, these relate to 1938!
The Original Publication: Having now made much of this interesting publication available on DealWeb, the original booklet has been passed to the Deal Library's Reference Section for safe keeping and to enable access to interested members of the public.